The Lobby's participatory video campaign documents, makes accessible, and amplifies the voices and experiences of architectural workers through film artifacts that bolster organizing motions.
A curated series of short videos contextualize the formation and evolution of TAL within a broader architecture labor movement. The project's call to action invites the viewer to articulate their own stories as they relate to being in right relations with inhabiting and shaping the built environment.
The process of What's your story? is participatory, crowd-sourced, and methodological: interviews of TAL members are gathered by TAL members by following a codesigned process. When relevant, TAL members also interview people in groups allied and adjacent to TAL.
This amalgamation of stories is curated into a series of theme-based short videos (about a dozen in total). Each short video can stand by itself, but together, they compose a long-form film intended for a general audience. Overall, the project makes the story of TAL broadly accessible and invites new and renewed participation into the movement for a just built environment.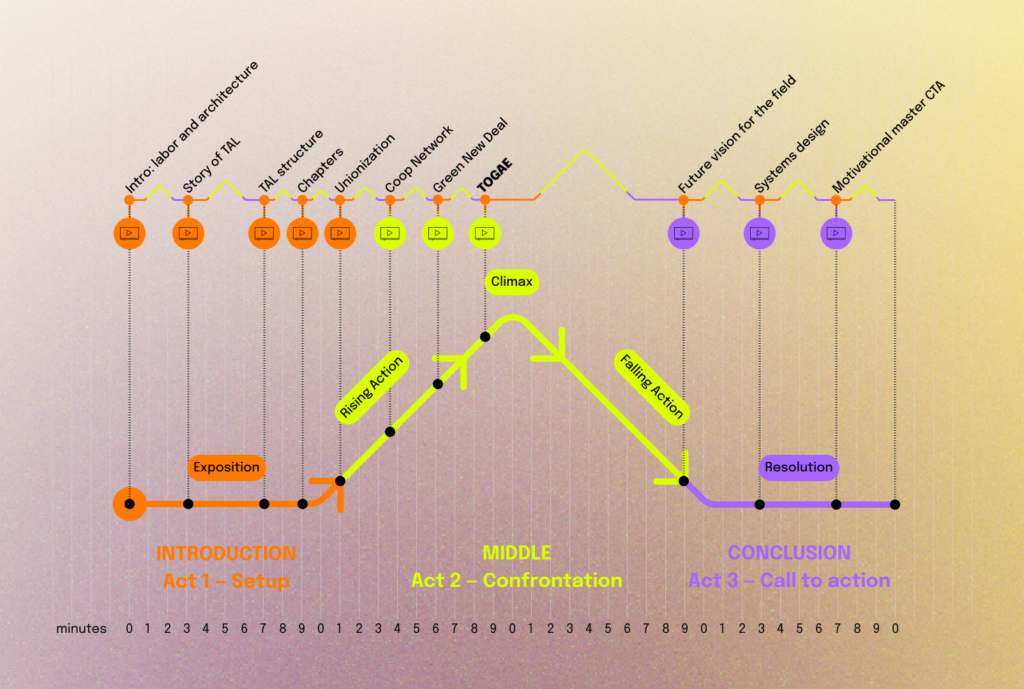 Subscribe to updates by entering your email below…