Let's send a strong message to the new administration and make sure our voices are heard!
Partnered with the Women's March on Washington, The Architecture Lobby will be joining the protests in Washington DC this weekend, January 21st. We are also organizing transportation from New York City to Washington. Visit the Facebook Event page for details on the events in DC.
---
UPDATE 01/23/2017: We had a great time representing architects and designers in support of the Women's March on Washington and women in architecture. We all wore pink construction hats! Look below for a pictures of the event. We will add more as we receive them from our members. Thank you to those who participated and thank you to ArchiteXX for joining us!
Image courtesy of Charles Giraudet from NYC March (visit Charles Giraudet Photography)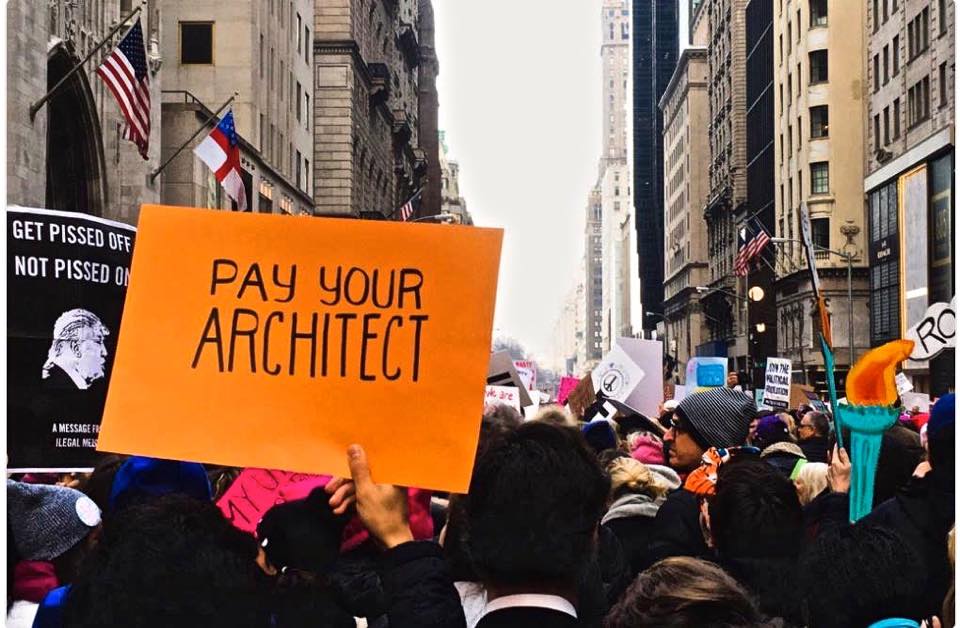 Images courtesy of Vittorio Lovato from Washington March